Moss Salon is celebrating their 15th year anniversary! We would like to thank all of you, our clients! We couldn't have done it without you!! From 11/14/15-11/21/15 we will be offering 15% off all products to show our appreciation.
The owners, Michael, Tammy, Jody, met in cosmetology school and became fast friends. Since that time, they have worked together at various Providence salons.
Inevitably, they decided to open their own salon in 1985. The salon, Chestnuts, was a wonderful success. But the trio decided to reinvigorate the Providence hair scene with their new project, Moss Salon.
Moss Salon was, appropriately, opened at the dawn of the new century in the year 2000.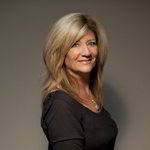 The salon's name, Moss, was chosen because moss is hearty, organic and carpets the earth.
The owners wanted to locate Moss Salon in the heart of Providence. The building itself was selected for its open and airy atmosphere. They wanted the salon to be spacious and as comfortable as possible for stylists and clients.