Moss Salon in Providence
114 North Main Street
Providence, RI, 02903
(401) 751-8877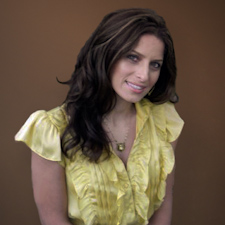 Zelia Silveira
Master Hair Colorist & Stylist
Reviews:
Zelia had been my hairdresser for 8 years! She is the most talented stylist I have ever had do my foils and cut! I moved away about 1 year ago and still haven't found a hairdresser to get my hair just right! Now I'm just planning trips back to RI to get my hair done right! She's not only the best hairdresser but an amazing person!!!
Jody F. 1/30/2014 on Yelp 5 stars
Zelia is WONDERFUL!!! I found Zelia 8 years ago after some really bad hair experiences and I have been very happy ever since. I always love the way she makes my hair look and when I am ready for a change she knows exactly what will look best on me. The Salon is nicely decorated, clean and filled with friendly, happy people. Always a wonderful experience.
Kathleen C. 2/10/2011 on Demandforce
my experience with Zelia was wonderful, she took the time to explain what she was going to do with my hair, at first i was a little nervous, due to having long hair but let her take control, the end results i left feeling like a new younger women. with long hair, no butchering. i would go back to her again and again. she has some skills.
ana s. 2/16/2011 on Demandforce
About:
Full name:
Zelia Siveira
Nickname:
Zee
Hometown:
Seekonk, MA
Years in industry:
Since 2001
Product you can't live without?
Moroccan Oil
If you weren't a hairdresser,
what would you be?
A veterinarian.
Favorite Book?
"You Can Heal Your Life" by
Louise L. Hay.
What are your goals in life?
Animal Healer.
Favorite place you have visited?
Azores, Portugal

Background:
Zee is a
master of hair coloring
. Her
haircuts and styling
use creative color placement and specialized techniques. Loving her work at the salon as a
hair colorist
, she excels in individualized hair coloring and color correction. She is a highly qualified
hair coloring specialist.
As a
hair stylist
, she is sensitive to your individual haircut, hair styling and coloring requests and will use all the resources of the salon to bring you the best results. For the hottest hair styles and coolest colors, you can feel confident when she is your hair stylist and hair colorist. Not to mention that Moss Salon is the best salon in Rhode Island, making Elle magazine's list of
top 100 salons in America.
Zee's education and training includes the following:
Arthur Angelo's Empire Beauty School;
Goldwell Certified Color Specialist;
Bumble and Bumble Design Workshop;
Goldwell Advanced Color;
Goldwell Color Transformation;
Goldwell Color Solutions;
Minardi Beauty Focus (REDKEN);
Wella School Program;
Start With Sebastian.
Rates:
Haircut Women's starting at $60
Shampoo Blowdry starting at $48
Shampoo Style Curling Iron starting at $50
Single Process Color starting at $74
Half Head Foil starting at $130
Full Head Foil starting at $160
Toner starting at $31