Moss Salon in Providence
114 North Main Street
Providence, RI, 02903
(401) 751-8877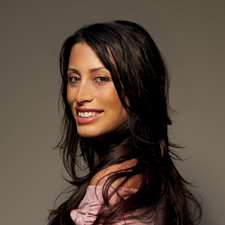 Alicia
Hair Colorist, Stylist
See my gallery of hair styling here.
Reviews:
Alicia has been cutting and coloring my hair for a few years now. She never fails to make me feel great. She understands what my hair will do. She works around my face...not just cuts ! This is what makes a great sylist. My haircolor is what I had a little girl with amazing highlights. I have been to expensive salons...but not better than Moss. The vibe is great, the atmosphere is beautiful. When I get home I know I will be able to style my hair too. No funky surprises here, thankfully. It was a long search to find a salon near New Bedford. Glad I found Alicia and Moss!!!
Rebecca P. 6/5/2013 on Yelp 5 stars
Feedback: Today was my first visit to Moss Salon, and it was perfect from the beginning. The front desk greeted me with friendly smiles, and I was offered refreshments twice. My time with my stylist Alicia was exactly what it should have been -- a few minutes discussing what I wanted and what would work well for me with no pressure one way or another, then a great cut with Alicia telling me what she was doing at each step to make sure I was happy with it. This great first experience gives me the confidence to try something a little more daring with my style the next time I come back.
Rating: 5/5
About:
Years in industry:
Since 2001.
Product you can't live without?
Oribe Dry Texturizing Spray;
lable.m Dry Shampoo & Root Spray
Nickname?
Aleesh.
If you weren't a hairdresser what
would you be?
A fashion stylist.
Favorite celebrity?
Kim Kardashian!
Goals in life?
To stay up to date on fashion, education
& living everyday to the fullest.
Favorite place you have visited?
South Beach, West Hollywood L.A -
Amazing energy of the city!
Greatest Accomplishment?
Loving my job, & making the best
of any situation!
Background:
Alicia, full of energy and vibrancy, specializes in haircuts, and coloring.
She takes a very personal approach to hairstyling. Carefully listening to your overall goals, she also gently inquires about your favorite facial features. Those features will be focal points for her and the hairstyle will highlight them.
After all, hairstyling is much more than simply cutting or coloring hair. The heart of hairstyling is to reveal and enhance your beauty and character. As Alicia says: "My goal is to make the person in my chair feel like a superstar when they leave the salon."
She is a graduate of the Paul Mitchell Beauty School. Alicia keeps up to date on the newest hair and fashion styles and incorporates them into her work.
Endeavoring always to improve her skills and knowledge to provide you the highest quality service, she has attended classes by:
Goldwell,
Wella,
Privé,
Oribe,
NeoExtensions - Natural Hair Extensions,
label.m,
Advanced Goldwell Seminars
Rates:
Haircut Women's — $60
Haircut Men's — $45
Shampoo Style — $45
Shampoo Style Curling Iron — $55
Single Process Color — $75
Half Head Foil — $125
Full Head Foil — $160
Toner — $35