Moss Salon in Providence
114 North Main Street
Providence, RI, 02903
(401) 751-8877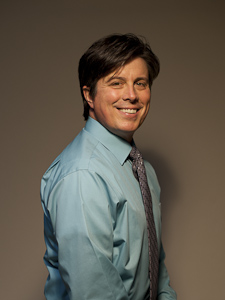 Jody Butler
Owner & Master Stylist
See my gallery of hair styling here.
Reviews:
After having gone to just about every salon in Providence, and environs, and having almost given up hope that anyone local could cut my thick, somewhat wavy hair--without making me look like I had a weird, pouffy cap on my head--I found Jody. He cut my hair yesterday (first time). My hair looked great when I left the salon; looked great when I woke up this morning, and looks great now. Miracles will never cease! Cheers, Jody!
Marcia L. 2/20/2014 e-mail review via HairMax
After going through 3 stylists in less than a year at my current salon, I decided to make a change. I reviewed a number of salons on Yelp and decided to try Moss. It was everything I was looking for (and more). Jody talked to me about my lifestyle and how much time I wanted to spend on my hair before diving in. I had my brows shaped while I was there, and the make up guru showed me the "right" way to use an eyebrow brush. I felt like I was really pampered, and I can't wait to go back.
Janice P. 10/8/2012 on Yelp 5 stars
I have been going to Moss Salon for a few years now to see Jody. I am very picky and am always pleased with my hair when I walk out the door. The atmosphere is very cozy and everyone there is very pleasant and professional.
Lori I. 5/5/2012 on Yelp 5 stars
Just had my hair cut by Jody and I feel like a million bucks again. I have been going to him for a few years now and the cut is always fantastic! I have long straight hair so a good cut is essential. I couldn't believe it had been 5 months since my last cut beacuse it held it shape so well! I love this salon, the atmosphere is very chic, but warm and welcoming. Nice waiting area with coffee, tea & water as well as custom made jewelry to browse!
Nancy M. 3/14/2012 on Yelp 5 stars
Feedback: From the moment that I walked into Moss Salon, I knew it was a wonderful place! The atmosphere is welcoming, artistic and professional, and everyone seems genuinely happy to be there; stylists and customers alike.
Jody provided an extended, relaxing massage before working on my short haircut. The end product was among the best I have seen. His attention to detail created a style that other customers complemented as I walked towards the exit.
Thank you for a fantastic first experience at Moss Salon!
Rating: 5/5
About:
Nickname:
JB.
Hometown:
Warwick.
Years in the industry:
30.
Product you can't live without?
My Aveda skincare... it keeps me looking younger.
Favorite Book?
Too many to read... still reading on...
If you weren't a hairdresser what would you be?
An advocate for animals.
Favorite place you have visited?
Italy..the Amalfi coast.
Greatest Accomplishment?
I have much more living to do to reach that point in my life.
Rates:
Haircut Women's — $77
Haircut Men's — $77
Shampoo Style — $55
Single Process Color — $90
Toner — $40
Straightenings — $100 per hour
Full Perm Style — $150 & UP