Moss Salon in Providence
114 North Main Street
Providence, RI, 02903
(401) 751-8877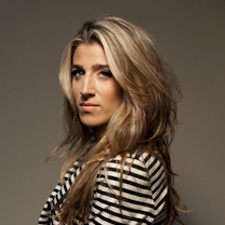 Reviews:
LOVE Moss Salon! My stylist is Kelly, she is wonderful. Always happy, easy to talk to, extremely professional and talented. I get a cut and single color every time I go, and I get countless compliments on my hair. She answers all of my styling questions and makes recommendations on the products I can be using. She also gives me samples that I can take home and try before purchasing. The salon itself is beautiful, bright and clean. It does not have loud, obnoxious house music blaring, or over-tanned girls snapping gum anywhere. Every person that works there is always super friendly and not snobby at all. I've never had any trouble finding street parking. They do have a lot that you can pay to park right behind the salon.
Melissa F. 11/8/2011 on Yelp 5 stars
Feedback: I was hesitant to visit a new salon ...after many bad experiences. I have never been this satisfied . Kelly was amazing. She listened to my needs and truly cared. My hair feels and looks perfect . I can't wait for my next visit with Kelly. Everything from the phone call to the salon handled with professionalism by Kate to my first booking with Kelly. Simply refreshing.
Jill C. New client Rating: 5/5
About:
Years in industry:
Since 2010.
Product you can't live without?
Dry Texturizing spray by Oribe - It's amazing!
And Blow-Out Spray by Oribe.
Who or what inspires you?
I love old hollywood glamour, Sophia Loren,
Bridget Bardot. 70's hairstyles were so elegant and timeless.
I get great inspiration when I travel. I also love Oribe's work,
he is my favorite stylist. I love the looks he portrays
and his education is amazing, you learn something every time.
If you weren't a hairdresser what would you be?
I would be a personal shopper!
What are your goals in life?
To push myself and excel in all aspects of life,
never settle for average.
Why did you choose a career in the beauty field?
I was surrounded by it growing up and have always loved
this industry and love to make clients feel and look beautiful.
Greatest Accomplishment?
Having a great career, I love and look forward to expanding upon.
My amazing family, they are always behind me and there for me.
Saving my dog Bella who I rescued from Puerto Rico,
she is one of a kind.
Also, working for the Special Olympics was such a great
and rewarding experience.
Background:
My favorite part of being a stylist is that you form such
a close relationship with each client you have and they
trust and respect your opinion. They know that I
will make them feel and look amazing. I also love the
creativity I can express through hair. I can add my own twist to it.
I love my job and look forward to the future.
And to keep up stay apace with the styles of day and near future,
Kelly regularly attends trainings and seminars.
Some of which are:
TIGI Cutting,
Goldwell Gray Coverage,
Oribe Runway Training in NYC,
Goldwell Color Zoom,
Ramona Eschbach Runway Workshop, NYC.
Keratin Complex
Wella's Koleston Perfect Touch and Blondor Foundation
Minardi Color Class
Rates:
Shampoo Blowdry starting at $45
Updo's starting at $85
Bridal Trial starting at $100
Full Head Foil starting at $180
1/2 Head Foil starting at $120
Haircut starting at $60
Root Color starting at $70
Glaze starting at $70
Extensions consult required