Moss Salon in Providence
114 North Main Street
Providence, RI, 02903
(401) 751-8877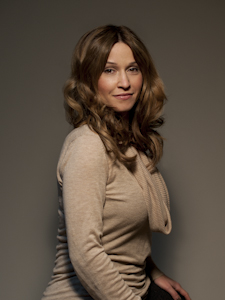 Reviews:
Today was my first time visiting Moss Salon and I won't go anywhere else! I walked into Moss's inviting atmosphere and was treated to coffee, tea, and water. But most importantly I was there for a single process and blow dry. Lena did my hair and did an amazing job! She listen to exactly what I wanted and was very informational about all hair products. I was more than please with my visit today and can't wait to go back! Thanks Lena!!
Arielle K. 5/23/14 e-mail review via HairMax
I went to Moss for the first time this afternoon, and I will definitely be returning. In my opinion, this is the best haircut I've had in Providence.
I've been feeling blasé about my normal salon, so I saw reviews about Moss here on Yelp, and after checking out their website, decided that it looked like a good bet. I called Tuesday afternoon in hopes that I could get a haircut before the weekend, and they were able to just fit me in Thursday with Lena. Lena was great - very friendly and was very clear in going over my consultation. She took the time to give me a great, really cute cut and put volume into my normally flat, fine hair. I really enjoyed my experience here - I paid a little more than I have some other places in Providence, but I've never been so satisfied with the results. I'm happy to have found a salon I feel like I can rely on. Bonus for cute interior and comfortable waiting area with coffee and tea.
Emily R. 1/26/2012 on Yelp 4 stars
Years in industry:
Since 1998.
Product you can't live without?
Soft Lacquer by Oribe.
Who or what inspires you?
My Collection of European fashion magazines.
Websites such as styleitonline.com,
elleuk.com, Vogue.com,Chanel.com.
If you weren't a hairdresser what would you be?
In the fashion industry doing something
behind the scene, low key.
Favorite Book?
"The Glass Castle" by Jeanette Walls
Favorite Celebrity?
Johnny Depp.
Favorite place you have visited?
Greece.
Greatest Accomplishment?
My daughter Sophia.
Background:
Lena has been a stylist since 1998. She loves all aspects of the beauty industry and what she does. She's inspired by different cultures and traveling. Lena is grateful to work with such a great team at Moss Salon.
Lena remains on the forefront of hair style by attending trainings by:
Goldwell,
Toni & Guy,
Tigi,
Bumble & Bumble,
Aveda,
Minardi of NYC,
Redken 5th Avenue Color Correction Class,
Fred Segal in Santa Monica, California
Rates:
Haircut Women's — $50
Haircut Men's — $45
Shampoo Style — $40
Shampoo Style Curling Iron — $50
Single Process Color — $73
Half Head Foil — $110
Full Head Foil — $150
Toner — $12
Straightenings — $250
Full Perm Style —
Updo — $75
Updo Trial — $125