Moss Salon in Providence
114 North Main Street
Providence, RI, 02903
(401) 751-8877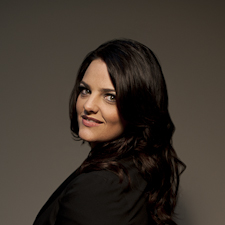 Lindsay
Hair Colorist & Stylist
Reviews:
Feedback: Lindsay was wonderful - couldn't have been more pleased - definitely found my Providence salon
Rating: 5/5
I've been a customer for over 5 years and I just absolutely love everything about this Salon ! My hairdresser Lindsay is the best ever, what else can I say they are just the best on town !
Mary E. 10/19/2013 on Yelp 5 stars
I got my haircut from Lindsay after a botched cut from home and I had to make a transition from long hair to short hair. Lindsay realized rightaway that I was looking for a change and was meticulous and careful with the cut, checking with me along the way. She is personable and professional, and I recommend her 100%
Claire C. 1/10/2014 on Yelp 5 stars
This salon has transformed my hair in just over 1 year. Lindsay is as professional as she is pleasant. She never rushes, her cuts, and colors are fabulous every time. She has always listened intently to my questions and concerns. So very happy with her and the entire support Staff at this beautiful salon.
Karen C. 8/7/2013 on Yelp 5 stars
I started going here because it was close to work and I've been back many times in the past 8? years! My stylist is Lindsay and she is like an engineer-she is so precise and exact in her styling and I know I'm always in good hands. I have never been disappointed in any cut she's ever done. The salon is very SOHO-like- tall ceilings and hardwoods and the vibe is always calm and fairly quiet. I relax the moment I walk in. I can't recommend it enough!
Stephanie H. 5/31/2013 on Yelp 5 stars
About:
Nickname:
Linz
Years in industry:
Since 2003.
Product you can't live without?
Dry Shampoo
If you weren't a hairdresser, what would you be?
A clothing designer or a celebrity personal stylist. (Definitely in the fashion industry).
Favorite Book?
"Are You there Vodka? It's me Chelsea"
What are your goals in life?
I like setting weekly or monthly goals that are achievable...
You feel like you accomplished something and it's a great confidence booster. But in the long run to find balance between happiness, love and success.
What or Who inspires You?
I try to find inspiration in everyone I let into my life. Each of us have a story or a lesson to share.
What's your greatest accomplishment?
Up until now, I am most proud of understanding who
I am and what I have to offer as an individual.
Background:
As a professional stylist, since 2003, Lindsay definitely uses hair as her canvas. Your hair can be a direct reflection of your personality. And she loves helping her clients define themselves.
Corrective color, ombré foiling and balayage are just a few of the color techniques that she embraces. She utilizes these techniques to find the perfect palette for each individual client.
Continuing to train in advanced hair color and placement allows Lindsay to offer the latest hair trend to her clients.
Hair color is not Lindsay's only passion... She also specializes in both long and short cuts. She tries to give her clients the tools and education they may need to recreate their look at home.
Lindsay attended Paul Mitchell The School, Rhode Island in 2003. In the years since, she has continually upgraded her education and skills by attending classes in haircutting, styling and coloring by:
Goldwell,
Bumble & Bumble,
Minardi Beauty Focus,
Redken,
Oribe
Rates:
Haircut Women's — $60
Haircut Men's — $45
Shampoo Style — $40
Shampoo Style Curling Iron — $50
Single Process Color — $75
Half Head Foil — $125
Full Head Foil — $175
Toner — $35