Moss Salon in Providence
114 North Main Street
Providence, RI, 02903
(401) 751-8877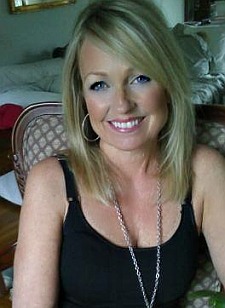 Robyn
Makeup Artist
Reviews:
No reviews yet. Be the first and go to Yelp or Google+ then tell us that you submitted a review.
About:
Hometown:
Boston, MA
Years in the industry:
Since 1988
Product you can't live without?
My skincare line & photo finish foundation.
If you weren't a hair stylist what would you be?
I would be a nutritionist, we are "Fast Food America."
YUCK!
Favorite Book:
"I Know This Much is True" by Wally Lamb.
Favorite Celebrity?
When I was little I wanted to be Cher... I still find her fascinating!
What are your goals in life
Simply to be happy, grateful and to give back.
Favorite place you have visited?
Ireland, beautiful country, love the absence of strip malls and fast food chains.
What's your greatest accomplishment?
I have three beautiful daughters and I'm boastfully proud of them!
Background:
I decided to pursue a career in the beauty industry over 25 years ago. Wilfred Academy in Boston is where I studied and received my cosmetology license. In addition, I studied color theory and more at R.I.S.D. I'm also certified in eyelash extensions.
For many years I was a hairstylist in Boston and Rhode Island. Over time I honed my skills as a makeup artist. I often take a light handed approach to makeup. I see beauty in every woman and try to enhance and reflect one's own personal style. My favorite bridal look is classic like Grace Kelly and Kate Middleton.
Most recently I was very excited to launch Bonjour Belle Cosmetics in January 2012. It is based in Providence, RI at Moss Salon. My line offers the most current colors and formulations in makeup and skincare. It truly is for every age and every occasion!
For even more information, please take a moment to visit my website.