~ Reviews ~
Thank you for coming to examine our reviews. At Moss Salon, we care greatly about providing you with the best salon experience possible. Please share your opinion about our services by clicking on any of the links at the bottom of this page.
---
Reviews of Laurie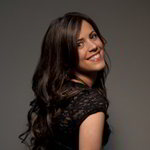 Laurie is THE BEST! I have s'wavy hair and have always had "wash & wear" hair, which means I have exactly 0 knowledge of how to style my hair or repair damage. When I first moved back to Massachusetts, I went to my old salon - NOT Moss - and they ruined my hair. RUINED. It was a frizzy, coppery, disgusting mess. I went to see Laurie and she fixed my color, chopped off all of the damaged hair (with my permission - it had been super long, but it was unhealthy so I wanted it gone) and gave me fun layers. I just went back again and since I liked the layers so much last time, she gave me even more, and my hair is really truly PERFECT for my face shape now! I am so happy. Also, as an added bonus, I think Laurie is DevaCurl certified. Go see Laurie. You won't regret it!
Sable W.
2/12/2014 on Yelp 5 stars
---
Laurie literally makes me look 10 years younger. She is a true artist.
Catherine C.
9/14/2013 on Yelp 5 stars
---
...
I recently got my tresses trimmed too by the lovely Laurie Lamay the same day. Now, my hair is long w/ long layers. It's actually hard for me to discern whether I actually have a good haircut or not. But not so w/ the bang up job that I received recently. Laurie was conscious of areas that had been thinned out too much, and took pains to cut in a way that would help the strands framing my face grow in to look thicker and healthier. Plus she explained everything! I LOVE that!
Michaela F.
2/12/2011 on Yelp 4 stars
Reviews of Alicia
Alicia has been cutting and coloring my hair for a few years now. She never fails to make me feel great. She understands what my hair will do. She works around my face...not just cuts ! This is what makes a great sylist. My haircolor is what I had a little girl with amazing highlights. I have been to expensive salons...but not better than Moss. The vibe is great, the atmosphere is beautiful. When I get home I know I will be able to style my hair too. No funky surprises here, thankfully. It was a long search to find a salon near New Bedford. Glad I found Alicia and Moss!!!
Rebecca P
6/5/2013 on Yelp 5 stars
Reviews of Lindsay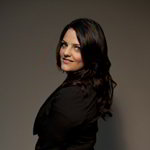 I've been a customer for over 5 years and I just absolutely love everything about this Salon ! My hairdresser Lindsay is the best ever, what else can I say they are just the best on town !
Mary E.
10/19/2013 on Yelp 5 stars
---
I got my haircut from Lindsay after a botched cut from home and I had to make a transition from long hair to short hair. Lindsay realized rightaway that I was looking for a change and was meticulous and careful with the cut, checking with me along the way. She is personable and professional, and I recommend her 100%
Claire C.
1/10/2013 on Yelp 5 stars
---
This salon has transformed my hair in just over 1 year. Lindsay is as professional as she is pleasant. She never rushes, her cuts, and colors are fabulous every time. She has always listened intently to my questions and concerns. So very happy with her and the entire support Staff at this beautiful salon.
Karen C.
8/7/2013 on Yelp 5 stars
---
I started going here because it was close to work and I've been back many times in the past 8? years! My stylist is Lindsay and she is like an engineer-she is so precise and exact in her styling and I know I'm always in good hands. I have never been disappointed in any cut she's ever done. The salon is very SOHO-like- tall ceilings and hardwoods and the vibe is always calm and fairly quiet. I relax the moment I walk in. I can't recommend it enough!
Stephanie H.
5/31/2013 on Yelp 5 stars
Reviews of Zelia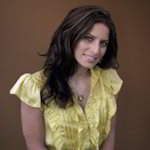 Zelia was attentive from beginning to end. The haircut was great - perfectly suited to my hair texture and face shape. I loved the oil scalp massage as well as the time taken to wash my hair and again another scalp massage. Also the space was so beautiful - light, airy and open.
Elena Y.
5/3/14 e-mail review via HairMax
---
Zelia had been my hairdresser for 8 years! She is the most talented stylist I have ever had do my foils and cut! I moved away about 1 year ago and still haven't found a hairdresser to get my hair just right! Now I'm just planning trips back to RI to get my hair done right! She's not only the best hairdresser but an amazing person!!!
Jody F.
1/30/2014 on Yelp 5 stars
---
Zelia is WONDERFUL!!! I found Zelia 8 years ago after some really bad hair experiences and I have been very happy ever since. I always love the way she makes my hair look and when I am ready for a change she knows exactly what will look best on me. The Salon is nicely decorated, clean and filled with friendly, happy people. Always a wonderful experience.
Kathleen C.
2/10/2011 on Demandforce
---
my experience with Zelia was wonderful, she took the time to explain what she was going to do with my hair, at first i was a little nervous, due to having long hair but let her take control, the end results i left feeling like a new younger women. with long hair, no butchering. i would go back to her again and again. she has some skills.
ana s.
2/16/2011 on Demandforce
---
Zelia's expertise in cutting & color are amazing. She takes the time to listen and gets the details right with beautiful results. Thank you Zee!!
Roberta R.
2/25/2011 on Demandforce
---
I have followed Zelia from three different locations. She is amazing. I had never found anyone could give me the color and cut I was asking for until I found Zelia. Everyone is always asking where I get my hair done.
Marisa S.
2/27/2011 on Demandforce
Reviews of Lena
Today was my first time visiting Moss Salon and I won't go anywhere else! I walked into Moss's inviting atmosphere and was treated to coffee, tea, and water. But most importantly I was there for a single process and blow dry. Lena did my hair and did an amazing job! She listen to exactly what I wanted and was very informational about all hair products. I was more than please with my visit today and can't wait to go back! Thanks Lena!!
Arielle k.
5/23/14 Email review via Hairmax
---
I went to Moss for the first time this afternoon, and I will definitely be returning. In my opinion, this is the best haircut I've had in Providence.
I've been feeling blasé about my normal salon, so I saw reviews about Moss here on Yelp, and after checking out their website, decided that it looked like a good bet. I called Tuesday afternoon in hopes that I could get a haircut before the weekend, and they were able to just fit me in Thursday with Lena. Lena was great - very friendly and was very clear in going over my consultation. She took the time to give me a great, really cute cut and put volume into my normally flat, fine hair. I really enjoyed my experience here - I paid a little more than I have some other places in Providence, but I've never been so satisfied with the results. I'm happy to have found a salon I feel like I can rely on. Bonus for cute interior and comfortable waiting area with coffee and tea.
Emily R.
1/26/2012 on Yelp 4 stars
Reviews of Yelena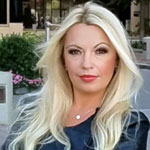 No reviews yet. Be the first and go to Yelp or Google+ then tell us that you submitted a review.
Reviews of Kelly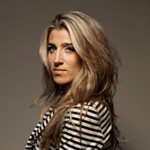 LOVE Moss Salon! My stylist is Kelly, she is wonderful. Always happy, easy to talk to, extremely professional and talented. I get a cut and single color every time I go, and I get countless compliments on my hair. She answers all of my styling questions and makes recommendations on the products I can be using. She also gives me samples that I can take home and try before purchasing. The salon itself is beautiful, bright and clean. It does not have loud, obnoxious house music blaring, or over-tanned girls snapping gum anywhere. Every person that works there is always super friendly and not snobby at all. I've never had any trouble finding street parking. They do have a lot that you can pay to park right behind the salon.
Melissa F.
11/8/2011 on Yelp 5 stars
Reviews of Qamil
I went to Moss Salon because of a r