~ Reviews ~
Thank you for coming to examine our reviews. At Moss Salon, we care greatly about providing you with the best salon experience possible. Please share your opinion about our services by clicking on any of the links at the bottom of this page.
Love love LOVE! I recently helped my daughter-in-law for her wedding that we hosted at our house in Massachusetts. She had a trial appointment at a local salon and it was a total meh! experience with practitioners who didn't really listen to what she wanted. With less than a month to go, we had to find somewhere else.
While Moss Salon is a 40 minute drive for us, my mother (ever particular about her hair) always swore by it. She went to Tammy for many years and as I was thinking where to go, I thought of my mother who passed away in 2017 and called Moss.
Lena was available and we setup another trial appointment - perfection! Not only did she do a tremendous job both with the trial and the actual wedding day, she made my shy daughter-in-law feel very comfortable and most importantly, heard as Lena listened to what she wanted.
I also had Lena do an updo and yes, perfection! She is an artist and a master at what she does. Definitely recommend :)
8/14/2019
---
I love that this salon recently started LASH services & let me just say Alexandra -their lash tech- is AMAZING at what she does. I highly recommend checking her out!
8/14/2019
---
72 year old male. Have had my hair cut by Lindsay for 6+ years. Her work is superb. The best. Recommend her highly.
5/20/2019
---
I love Moss Salon! The only place in New England I trust with my hair - and I am picky. I have moved from the area and still travel back for appointments.The staff from front to back is personable and professional. Hot tea or coffee for the asking. Sleek and charming space.Great hair care products and a broad range of prices. Can't say enough. This is a first class salon
1/13/2019
---
I have been 3 times now with 3 different stylists, each was a great experience. I always have a hard time getting a haircut I like, the team at Moss has done great work every time. Thanks!
12/10/2018
---
Moss Salon is wonderful and everyone is professional and welcoming. I love getting my hair done by Olivia--she is so skilled and personable and kind. She always knows exactly what I want and does a fantastic job! Highly recommend trying Moss if you are looking for a salon in the Providence area.
12/5/2018
---
Been very satisfied here since I moved to Rhode Island a couple years ago. Terrific downtown location, great atmosphere in the salon, and a friendly, welcoming staff. My stylist, Qamil, is outstanding to work with and the primary reason I keep coming back. Downtown parking can be a little challenging at times, but overall I've never had much of a problem. I certainly recommend Moss Salon wholeheartedly.
11/13/2018
---
Been going to Moss for years & it's an indulgence I can't imagine sacrificing. The owners, Tammy & Michael, are genius colorists (I get compliments all the time) and my daughter & I've been really happy with the work of several of the other stylists as well. A bonus: it's a pretty, welcoming, calm salon with no attitude!
11/9/2018
---
Got my hair done by OLIVIA yesterday. Of course it was raining and I had to run six blocks in the rain without an umbrella! A real bummer after a fresh style. However, my hair looks amazing! She took her time really discussing with me in details of what I want. I am moving from California to the East Coast. So this is my first time at the salon in with Olivia. My hair was pretty blonde and yellow and it was really getting on my nerves. I told her I want to get dark underneath and melted through with the dark into the light on top and to change the yellow blonde to be turned ash blonde color. I got exactly what I asked for. I absolutely love it! And will definitely be back. I can't say enough good things about Olivia's work and her detail to listening to her client. Olivia also cut my hair. I haven't had my haircut in months, due to the fact that I don't trust too many people with my hair and cutting it. I lost all my hair in 2003 and It's super iImportant to me that whoever is working with it to listen to my wants and needs. The salon is real cute and everyone seemed to be friendly.
9/19/2018
---
Olivia is my go-to hair stylist. I recently hired her to do hair for my August 2018 wedding. She is amazing! Prompt, focused, and a great listener. I wanted a hairstyle that required longer hair than I had, but Olivia made it work. My bridesmaids were very happy too! Highly recommend.
8/10/2018
Reviews of Alicia
Alicia has been cutting and coloring my hair for a few years now. She never fails to make me feel great. She understands what my hair will do. She works around my face...not just cuts ! This is what makes a great sylist. My haircolor is what I had a little girl with amazing highlights. I have been to expensive salons...but not better than Moss. The vibe is great, the atmosphere is beautiful. When I get home I know I will be able to style my hair too. No funky surprises here, thankfully. It was a long search to find a salon near New Bedford. Glad I found Alicia and Moss!!!
Rebecca P
6/5/2013 on Yelp 5 stars
Reviews of Lindsay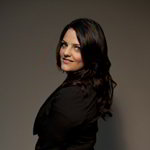 I've been a customer for over 5 years and I just absolutely love everything about this Salon ! My hairdresser Lindsay is the best ever, what else can I say they are just the best on town !
Mary E.
10/19/2013 on Yelp 5 stars
---
I got my haircut from Lindsay after a botched cut from home and I had to make a transition from long hair to short hair. Lindsay realized rightaway that I was looking for a change and was meticulous and careful with the cut, checking with me along the way. She is personable and professional, and I recommend her 100%
Claire C.
1/10/2013 on Yelp 5 stars
---
This salon has transformed my hair in just over 1 year. Lindsay is as professional as she is pleasant. She never rushes, her cuts, and colors are fabulous every time. She has always listened intently to my questions and concerns. So very happy with her and the entire support Staff at this beautiful salon.
Karen C.
8/7/2013 on Yelp 5 stars
---
I started going here because it was close to work and I've been back many times in the past 8? years! My stylist is Lindsay and she is like an engineer-she is so precise and exact in her styling and I know I'm always in good hands. I have never been disappointed in any cut she's ever done. The salon is very SOHO-like- tall ceilings and hardwoods and the vibe is always calm and fairly quiet. I relax the moment I walk in. I can't recommend it enough!
Stephanie H.
5/31/2013 on Yelp 5 stars
Reviews of Zelia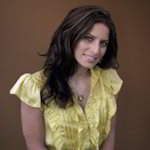 Zelia had been my hairdresser for 8 years! She is the most talented stylist I have ever had do my foils and cut! I moved away about 1 year ago and still haven't found a hairdresser to get my hair just right! Now I'm just planning trips back to RI to get my hair done right! She's not only the best hairdresser but an amazing person!!!
Jody F.
1/30/2014 on Yelp 5 stars
---
Zelia is WONDERFUL!!! I found Zelia 8 years ago after some really bad hair experiences and I have been very happy ever since. I always love the way she makes my hair look and when I am ready for a change she knows exactly what will look best on me. The Salon is nicely decorated, clean and filled with friendly, happy people. Always a wonderful experience.
Kathleen C.
2/10/2011 on Demandforce
---
my experience with Zelia was wonderful, she took the time to explain what she was going to do with my hair, at first i was a little nervous, due to having long hair but let her take control, the end results i left feeling like a new younger women. with long hair, no butchering. i would go back to her again and again. she has some skills.
ana s.
2/16/2011 on Demandforce
---
I have been with Zelia and Lori for YEARS! They are wonderful. Zelia is a fantastic colorist - I get such compliments on the color. And Lori cuts hair beautifully. I wouldn't think of ever changing. These two are great - and the new salon is relaxed, attractive and fun. No pretenses or attitude. Everyone is great.
Lisa S.
2/19/2011 on Demandforce
---
Zelia's expertise in cutting & color are amazing. She takes the time to listen and gets the details right with beautiful results. Thank you Zee!!
Roberta R.
2/25/2011 on Demandforce
---
I have followed Zelia from three different locations. She is amazing. I had never found anyone could give me the color and cut I was asking for until I found Zelia. Everyone is always asking where I get my hair done.
Marisa S.
2/27/2011 on Demandforce
Reviews of Lena
I went to Moss for the first time this afternoon, and I will definitely be returning. In my opinion, this is the best haircut I've had in Providence.
I've been feeling blasé about my normal salon, so I saw reviews about Moss here on Yelp, and after checking out their website, decided that it looked like a good bet. I called Tuesday afternoon in hopes that I could get a haircut before the weekend, and they were able to just fit me in Thursday with Lena. Lena was great - very friendly and was very clear in going over my consultation. She took the time to give me a great, really cute cut and put volume into my normally flat, fine hair. I really enjoyed my experience here - I paid a little more than I have some other places in Providence, but I've never been so satisfied with the results. I'm happy to have found a salon I feel like I can rely on. Bonus for cute interior and comfortable waiting area with coffee and tea.
Emily R.
1/26/2012 on Yelp 4 stars
Reviews of Yelena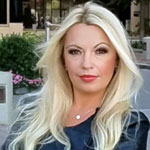 No reviews yet. Be the first and go to Yelp or Google+ then tell us that you submitted a review.
Reviews of Kelly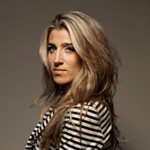 LOVE Moss Salon! My stylist is Kelly, she is wonderful. Always happy, easy to talk to, extremely professional and talented. I get a cut and single color every time I go, and I get countless compliments on my hair. She answers all of my styling questions and makes recommendations on the products I can be using. She also gives me samples that I can take home and try before purchasing. The salon itself is beautiful, bright and clean. It does not have loud, obnoxious house music blaring, or over-tanned girls snapping gum anywhere. Every person that works there is always super friendly and not snobby at all. I've never had any trouble finding street parking. They do have a lot that you can pay to park right behind the salon.
Melissa F.
11/8/2011 on Yelp 5 stars
Reviews of Qamil
To start, I loved not having to wait. Qamil was personable and gave me a good haircut, NOT a given with my persnickety curly hair. I told him I'm leaving it long and he only trimmed, as promised, plus took time to show me how to apply product and tame the frizz. I also liked that he had nothing but positive comments about my natural, nearly white hair--no dye job pushed. Been there, done that. All in all, a very good experience.
Linda D.
5/22/14 e-mail review via HairMax
---
I've been here twice in the past 12 months and enjoyed both experiences. The first time around, I didn't have a stylist preference and was booked with Qamil. He's personable, funny and very attentive. He makes an effort to understand your hair care(or in my case lack of) routine and come up with style to fit this. I never really have any idea what to do with my hair and he's patient and helpful with my indecision and lack of knowledge about all things hair related. The salon is also lovely. Beautifully decorated, spacious and bright. It's a little expensive for my college student budget, but the peace of mind knowing that I will not walk out of there with a hair cut I don't like or looking stupid is worth it.
Claire C.
3/27/13 on Yelp 5 stars
---
I have been shopping around different salons ever since I moved to RI two years ago, and was never satisfied with any of them, until I found Moss. I read the excellent reviews here on Yelp, and decided to give them a try. The receptionist was very professional and friendly. My stylist, Qamil, was really cool. He was stylish himself, which made me feel comfortable, and he was very honest about what my very long hair needed, which I appreciated. He was very attentive- paid attention to me, and didn't yap with other stylists while working on my hair cut, which to me is very important. I left there feeling like a million bucks, and will now only see Qamil for any future haircuts.
Laura M.
2/12/2013 on Yelp 5 stars
---
When I walked into Moss they were playing my favorite Mariah Carey jam, so I knew I was in for a treat. The decor is not really my taste (fake greek columns everywhere), but don't let it dissuade you. Qamil did my hair, and he did a bangin' job. I've had some weird haircuts and weirder hairdressers in the past, but Qamil was great! Down to earth, funny, easy to chat with while doing my hair. He asked a lot of questions about how I style my hair and gave me a few tips. I am totally happy with my style! I'll be back!
Lauren A.
4/18/2013 on Yelp 5 stars
---
It's finally happened: I've found a salon IN Providence that can cut curly hair... beautifully! So let me start with the salon: it's gorgeous. The building is one of those old store fronts on S Main, across from Mill's Tavern and just past Hemenway's. The salon is spacious, light, warm and clean with a sort of shabby-chic/woodland vibe. They have a huge array of products and really nice jewelry, too. I was greeted immediately upon entering by a lovely receptionist, and offered a beverage. I waited for about two minutes before my stylist appeared and whisked me away for a consult. Now, onto the hair... It's been a long process, you guys... over three years. While there have been a few good cuts, there was never anything that actually ended up being exactly what I wanted, or something that I didn't even know I wanted. That's all changed now, because my head of hair officially belongs to Qamil. Not only is he talented, he's quite charming in a genuine way. Our conversation flowed, and within five minutes I knew he was going to give me a great haircut. "Your hair is exactly like my sisters," he said. Music to my ears. Why? Because this meant he understood the texture, the craziness, the unpredictability of it. It also meant he could harness it and give it a proper cut. And that he did. I brought in a photo of what I wanted... sort of. He got the gist, and before any dramatic snip he would warn me or consult me or just make me aware. Soon enough, I stopped watching him and just let him go to town. In all honesty, this it the best cut I've had in a very, very long time. Definitely since going short over a year ago. It's cute, it's sassy, it's sexy, it's stylish and it's easy to take care of. And it was only $45. I'm in bliss. So, this is the place to go to the best curly hair cut in town... and believe me, I've done the leg work. Ask for Qamil. I've found him for you, ladies.
Hilary H.
2/1/2012 on Yelp 5 stars
Reviews of Sia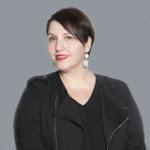 Sia (Tammy's assistant who is a total sweetheart), did the bulk of the caring for this time around, but I feel like I also get this from all I have contact w/. From having my coat hung, to tea being offered, magazines selected that might be of interest, soothing scalp massage w/ a peppermint treatment, inquiries as to what I desire to have happen, and whatever else I may need at the moment. I feel cared for and valued. Nothing better.
Michaela F.
2/12/2011 on Yelp 4 stars
Reviews of Nicole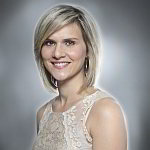 However, I met Nicole Landry and have continued to receive high quality service. Nicole cuts, colors and styles my hair with the utmost professionalism, plus she understands my hair! I have thick, coarse, unruly and at times frizzy hair. I have NEVER had a bad experience at Moss. Nicole is very professional, always on time and knows exactly how to cut and color my hair to enhance it. My hair is now silky, healthy and easy to maintain with Nicole's TLC. Moss Salon is conveniently located and metered parking is readily available. Moss carries a wide range of hair, jewlery and skin care products. Clients are treated like royalty at Moss Salon. The atmosphere is totally friendly and relaxed. I cannot imagine ever going anywhere else- Moss Salon is the perfect one stop shop for people wanting to feel pampered and radiant.
Barbara S.
4/14/14 on Yelp 5 stars
Reviews of Michael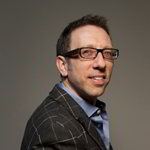 I have been going to Moss Salon for at least 8 years now. Jody has been cutting my hair for the past 2 years and before Jody I went to Michael. This salon is truly Providence's best. It's in a wonderful location downtown (park on the street and pay the meter). The decor is so warm and welcoming, not your typical salon. Michael changes the decor for the different holidays and seasons so it is always so refreshing when you enter. The high ceilings and natural lighting make you feel like you're somewhere mystical. They offer beverages when you're waiting, the front desk help is prompt and thoughtful (they always compliment people on their way out) and everyone is so fabulous. They also play GREAT music in the background. They have products on hand, a new makeup line, manicures/pedicures and offer any and all hair services.
Both Jody & Michael are very attentive with their clients, offering wonderful suggestions for hair colors and styles. They take their time and truly listen to the client. On my most recent cut, Jody did disconnected layers on my hair (I have very long hair) and I walked out of there feeling like a million dollars. My hair is easy to style at home and exactly what I wanted. Overall, Moss Salon really knows how to make you feel and look beautiful.
Taylor V.
9/28/2012 on Yelp 5 stars
---
Reviews of Tammy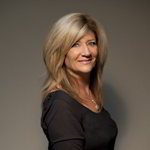 I just have to say Moss Rocks!
I am a Nazi about my blonde highlights, and Tammy (the owner), gets the cool, icy shade I desire and the perfect natural looking placement right every time. Blonde is tough! And I've honestly found no one that does it better (and I have been around!). Tammy is talented, seasoned, grounded, and it's delightful to be in her company while in her chair.
I recently got my tresses trimmed too by the lovely Laurie Lamay the same day. Now, my hair is long w/ long layers. It's actually hard for me to discern whether I actually have a good haircut or not. But not so w/ the bang up job that I received recently. Laurie was conscious of areas that had been thinned out too much, and took pains to cut in a way that would help the strands framing my face grow in to look thicker and healthier. Plus she explained everything! I LOVE that!
At Moss I feel like I am treated like a Queen! Sia (Tammy's assistant who is a total sweetheart), did the bulk of the caring for this time around, but I feel like I also get this from all I have contact w/. From having my coat hung, to tea being offered, magazines selected that might be of interest, soothing scalp massage w/ a peppermint treatment, inquiries as to what I desire to have happen, and whatever else I may need at the moment. I feel cared for and valued. Nothing better.
Michaela F.
2/12/2011 on Yelp 4 stars
---
Reviews of Jody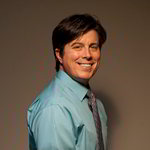 After having gone to just about every salon in Providence, and environs, and having almost given up hope that anyone local could cut my thick, somewhat wavy hair--without making me look like I had a weird, pouffy cap on my head--I found Jody. He cut my hair yesterday (first time). My hair looked great when I left the salon; looked great when I woke up this morning, and looks great now. Miracles will never cease! Cheers, Jody!
Marcia L.
2/20/2014 e-mail review via HairMax
---
After going through 3 stylists in less than a year at my current salon, I decided to make a change. I reviewed a number of salons on Yelp and decided to try Moss. It was everything I was looking for (and more). Jody talked to me about my lifestyle and how much time I wanted to spend on my hair before diving in. I had my brows shaped while I was there, and the make up guru showed me the "right" way to use an eyebrow brush. I felt like I was really pampered, and I can't wait to go back.
Janice P.
10/8/2012 on Yelp 5 stars
---
I have been going to Moss Salon for a few years now to see Jody. I am very picky and am always pleased with my hair when I walk out the door. The atmosphere is very cozy and everyone there is very pleasant and professional.
Lori I.
5/5/2012 on Yelp 5 stars
---
Just had my hair cut by Jody and I feel like a million bucks again. I have been going to him for a few years now and the cut is always fantastic! I have long straight hair so a good cut is essential. I couldn't believe it had been 5 months since my last cut beacuse it held it shape so well! I love this salon, the atmosphere is very chic, but warm and welcoming. Nice waiting area with coffee, tea & water as well as custom made jewelry to browse!
Nancy M.
3/14/2012 on Yelp 5 stars